Experienced Professionals / Experts in Commercial Property Taxation
R. H. Jacobson Associates are highly knowledgeable in property valuation and commercial land development and management. The R. H. Jacobson team has over 32 years combined leadership experience in Colorado Assessors' offices. No other tax abatement service has this scope of commercial property skills.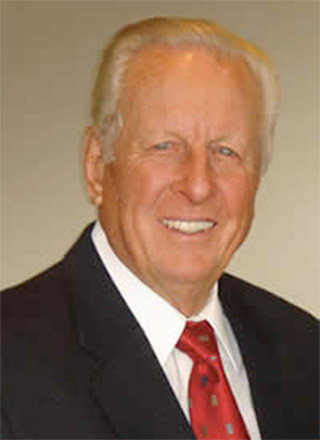 Ralph H. Jacobson
Ralph H. Jacobson is a Colorado native and a graduate of the University of Colorado, class of 1950. Mr. Jacobson has a history of community involvement and leadership. He is a charter member of the Graduate Realtor Institute; past board member of Arvada Chamber of Commerce; Jefferson County Board of Realtors past president and Realtor of the Year; past president of the Rolling Hills Country Club. Ralph's experience includes:
Almost 50 years in real estate sales, management and development
Past member Metro Home Builders Association
Past member Urban Land Institute
Planned over 5000 land development sites in metro Denver
10 years in insurance management and sales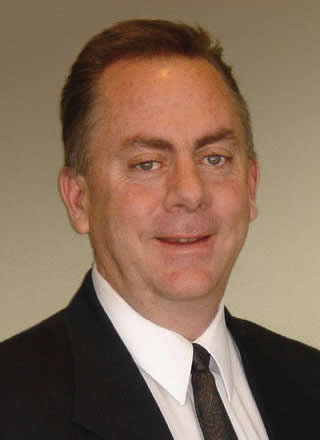 David G. Berger
David G. Berger is a Colorado native and a Class of 1986 University of Colorado graduate. David is a Certified General Appraiser and holds a Colorado Real Estate Broker license.
Over 20 years of property assessment experience
11 years with Jefferson County Assessor's office as Commercial Supervisor, Personal Property Supervisor and Appraiser
Expert witness for District Court, Colorado State Board of Assessment Appeals, various County Boards of Equalization
5 years as Project Manager and Estimator for utility contractor and site developer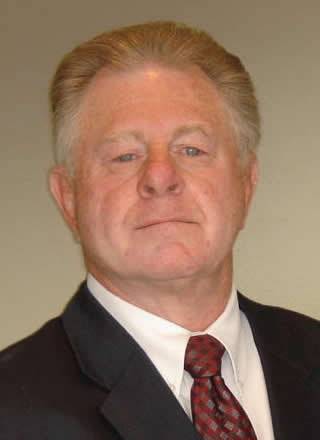 Edward Bosier
Edward Bosier is a Colorado Certified General Appraiser licensed since 1992. Mr. Bosier holds degrees in Aerospace Science and Meteorology from Metropolitan State College. Prior to his work as an appraiser he was a professional pilot with experience in both general and civil aviation. Edward Bosier's experience includes:
More than 20 years of experience in property tax valuations
Twelve years as an Arapahoe County Assessor and 8 years as a commercial appraiser
Extensive experience in hotel, vacant land and commercial land valuations
Versed in Colorado Statutes and the practices involving tax valuations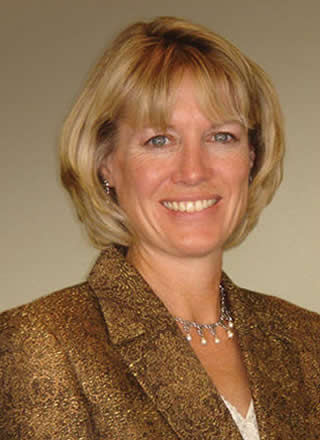 Susan Jacobson Schwarz
Susan is very successful at identifying and helping overly taxed property owners. She is involved in almost all areas of the business, its endeavors, and operations. She has served on many homeowners' Association boards, including 9 years in her own community. She has a BS from the University of Colorado, additional course work at Red Rocks Community College in Art, and continuing educational course work.
Susan has had a variety of other jobs and participated in many volunteer positions dealing with her love of children. Some have consisted of working in Elementary schools for four years, substitute teaching for four years, and volunteering with youth and high school groups as a leader/chaperone for 15 years. She also loves to paint, is a member of the Arvada Fine Arts Painters Guild, and once operated a decorative indoor faux painting business.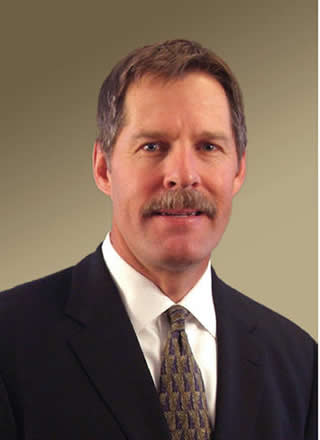 Mark Stolte
Director of Asset Management for Alliance Commercial Partners. Founded in 1996, Alliance is a private real estate operation and investment company.
Responsible for the overall operation of 8 properties containing approximately 393,280 SF of commercial office and industrial space and approximately 51 acres of commercial land and finished residential lots located in Colorado and California which represent a market value in excess of $79 million.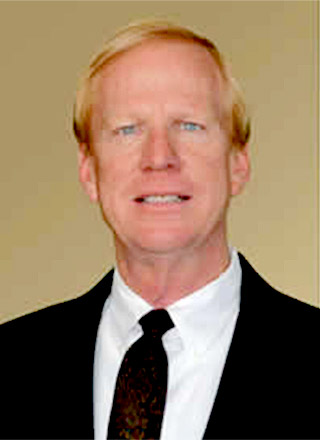 Faris Cox
Faris is a Graduate of Mississippi State University with a B.S. in Business Finance. He is an aircraft pilot since 1978, holding Commercial, Instrument and Multi-Engine ratings with over three thousand flight hours. He and wife Susan have resided in Golden Colorado for 30 years.
In 1994 formed Pine Ridge Development Corp. in Golden, Colorado
Developed and built residential and commercial properties including senior housing, townhome projects and mixed use buildings
Owner/Managing Partner of Golden Storage, a mini-warehouse facility with 60,000 rentable square feet.
Received 2008 Business of the Year Award from City of Golden Chamber of Commerce
Licensed Real Estate Broker, Member of the Denver Metro Association of Realtors, Colorado Home Builders Association and Denver Metro Commercial Realtors Association.
Faris is active in the First United Methodist Church of Golden and is an avid fly fisherman.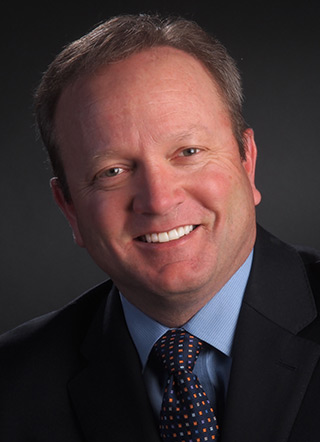 Don Douglas
Don Douglas was born in Detroit Michigan and graduated from Northern Michigan University with a Bachelor of Science degree in Business Management. Don has been an Intercal part of the RH Jacobson property tax consulting team since 2010. He is experienced in all aspects of the property tax process and is relied upon by his clients to bring reliable bottom line results. Prior to joining R H Jacobson Mr. Douglas spent 23 years in the financial printing business. He was the owner and President of Mountain Financial Printing, Inc.
Arvada West High School girls Head Cross Country Coach for three years
Board of Directors – The Club at Rolling Hills for three years holding positions of Membership Chairman, Secretary and Vice President
Founded The Club at Rolling Hills Junior Foundation in 2009. The Junior Foundation is comprised of High School students who provide community service and charitable giving through various fundraising activities. Don generously donates his time to assure the juniors learn parliamentary procedure and proper board etiquette all the while installing in them a philanthropic sense of giving at an early age.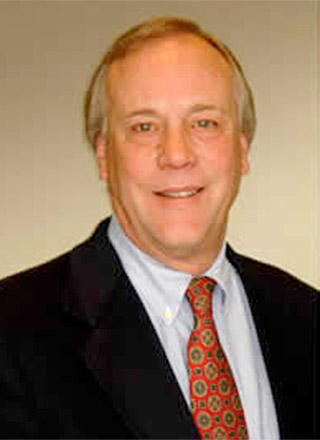 Dale Irwin
Dale Irwin is a real estate strategist with more than 30 years of experience in tackling development and investment projects with innovation and tenacity. He has generated unique, profitable solutions to perplexing business challenges, earning numerous awards for his client-focused efforts.
Dales began his career as a land salesman, and quickly developed significant expertise in both residential and commercial real estate by applying strategic, analytical and financial skills – combined with a knack for building alliances with stellar performers across various professions.
Most recently, he served as a Vice President for Wells Fargo's Real Estate Managed Assets Group, where his leadership and intuitive grasp of hidden opportunity allowed him to turn a number of troubled real estate projects around. At Wells Fargo, he generated 100-s of millions of dollars in recoveries by managing a portfolio consisting of: development and marketing of a 400-acre industrial park, management of two ranches totaling more than 60,000 acres and re-development of a 1.2 million square foot shopping mall. Other notable achievements include disposition of suburban office buildings, strip shopping centers, regional malls, industrial complexes and single-tenant developments.
His talent for crafting solution-focused teams has won him recognition such as the Wells Fargo Golden Spike Award for commitment and productivity, honorary citizenship and the Key to the City in Lakewood, Washington and an Expression of Appreciation from the Stanislaus County Board of Commissioners in California.
A master negotiator, Dale routinely brings together all kinds of stakeholders from community leaders and environmentalists to shrewd investment clients, bankers, and brokerage and legal professionals to consummate complex transactions.
Dale is the former Executive Vice President of Integrated Property Services in Denver, where he successfully led acquisition and disposition for a $150-million portfolio of office buildings, shopping centers and light industrial facilities. He also developed several income-producing properties in Arizona and Colorado in that role.
A graduate of the University of Denver, Dale has also completed post-graduate studies at DU. A licensed Colorado Real Estate Broker, his professional associations have included membership in the International Council of Shopping Centers and the Urban Land Institute.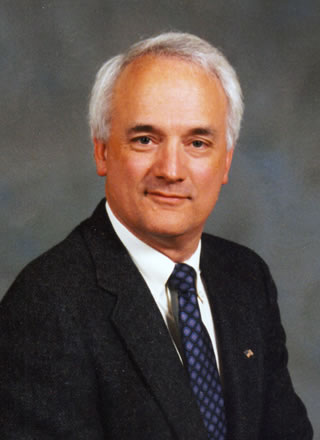 John K. (Jack) Dorwart
Jack Dorwart, a developer/attorney, has extensive experience and management skills developed while working for national and local real estate development and construction companies. As a senior executive, he has been responsible for the development, construction and management of office buildings, shopping centers, office warehouses and residential properties. He was named Builder of the Year by the Home Builders Association of Metro Denver in 2003.
He has been instrumental in the formation, reorganization and restructuring of several non-profits dealing in housing development and management and has served as Chairman of the Board for many of those institutions. He was the Chairman of the Lakewood Planning Commission, the Lakewood Comprehensive Plan Rewrite Committee and the Jefferson County R-1 School Bond issue Oversight Committee. Jack Dorwart has a JD from Creighton University School of Law and prior to his extensive real estate career spent time in finance and law.